The timeless beauty of glass enhances both commercial and residential living spaces!
Whether you are building new or improving a current structure, Glass Castle can provide stylish glass windows, table tops, shower doors, and mirrors
. These features infuse ordinary settings with trendy, modern qualities.
Glass Castle offers a great selection of custom glass components in Bernard Township, New Jersey
. Celebrate a luxurious setting by adding some of these tasteful glass elements to your décor. You'll create innovative, yet memorable, living and work environments.
Elegant Window Glass Repair And Replacement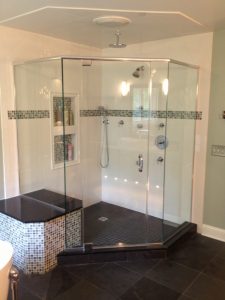 Glass Castle offers skilled window glass repair and replacement in Bernard Township. Many vintage homes in this area boast custom crafted windows. If you notice the glass fading or chipping, request replacement services.
The installation of high quality new glass provides a cost-effective way to revitalize and restore the exteriors of older residential properties
.
Glass Castle's technicians will customize your replacement glass to fit the exact specifications you
require
.
You'll love the way your home appears after your repair or replacement window glass services
!
Eye-Catching Glass Table Tops
Have you noticed the riveting shimmer of glass table tops? Today, craftsmen
frequently
apply glass coverings to antique tables. This process requires expertise
in order to
prevent damage.
Whether you enjoy modern glass-topped tables or vintage furnishings with new glass tops, you'll appreciate the care and attention of the Glass Castle team
. Request a quote on glass table top installation, repair, or replacement today.
Fine Custom Shower Doors
Anyone renovating a bathroom realizes the importance of selecting the best new fixtures to fill out the design
. Glass Castle supplies a wonderful selection of durable top quality glass shower doors. Choose customized models suitable for the showers and tubs you prefer. The variety of different textures allows customers to unleash their design creativity. Select frameless, semi-frameless or sliding enclosures.
Available in a selection of finishes including White, Black, Red, Gold Plated, Nickel, Brass, Bronze, Chrome, Gun Metal, and Copper
.
Custom Mirrors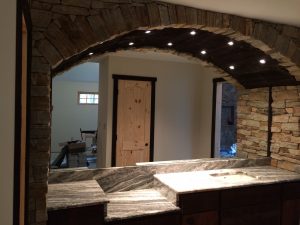 The selective use of mirrors allows interior decorators to amplify the light reflected in the room
. Mirrors help create an illusion of greater space and openness.
Use these accents
creatively
to enhance the impression of spaciousness in tiny rooms, for example
.
In commercial settings,
carefully
placed mirrors can enhance the impression of activity and energy in the location
.
Whether you use mirrors in residential or business settings, Glass Castle has the solution for you
. Get a free quote on custom mirrors to showcase your real estate to its best advantage.
Don't overlook the opportunity to add fashionable glass components to upscale custom offices and residential properties
.
For centuries, glass has enriched the appearance of man-made structures in an enduring way
. Today, it remains significant.
Use affordable glass windows, table tops, shower doors, and mirrors to transform an ordinary decorating plan into a powerful, trend setting composition
! Glass Castle offers the expertise in all things glass. Request a free estimate now!