Glass Related Needs? We've Got You Covered!
For glass-related needs in and around Hamilton Township, New Jersey in Mercer County Glass Castle has you covered. Our dedicated team of talented and trusted professionals works with you to find the perfect glass solutions for your home.
It doesn't matter if your shopping for new builds or remodels. We've got the practical and stylish solutions that are perfect for you. Let's take a look at some of our available glass solutions.
Glass Shower Doors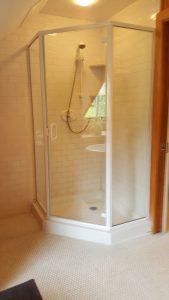 Glass is a very popular and stylish solution for shower doors. We have 1/2 inch and 3/8 inch sliding enclosures, and we also have frameless and partially frameless glass doors. These options are durable and stylish.
For bathrooms to feel cleaner and larger glass shower doors provide a wonderful option. They are not only stylish. They also help prevent water splashes that can damage your bathroom.
Glass Mirrors
Make your space feel more open and bright through one of our glass options. These custom looks will give your interiors a unique look on top of their practical solution.
Glass mirrors are a stylish option for anyone wanting to add depth, dimension and decor to a room. Not only do we design and construct glass mirrors, but we also do a phenomenal job with glass installations.
Glass Tabletops
One of our most sought after glass solutions are our glass tabletops. It does not matter the size of the table or the type of table to be covered. We have the perfect solution that meets your needs.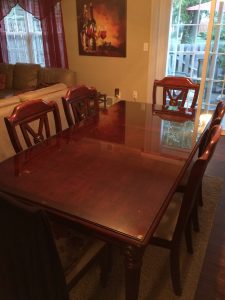 Glass tabletops help prevent damage, and they help maintain the natural beauty of your tables. Let us create a custom glass tabletop for any of your home's tables. These wonderful solutions will provide needed protection with an added layer of functionality and style.
Glass for Window Repairs and Replacement
You may just need a crack or ding to be fixed. You may need only a partial replacement. For one-off situations we have you covered too. Our team always makes sure that you go with the solution that fits your budget and most pressing needs.
We don't just install, repair or replace your glass. We also do a stellar job with glass refurbishing. Turn to our team to restore natural beauty that has faded away or become cloudy over time.
Call Glass Castle
For 30 years now people in and around Hamilton Township, New Jersey have turned to us first for glass solutions, services and installations. We hope you will, too. Our solutions are perfect for showers, tables and any other needs for your home. No matter if you need new products, repairs, maintenance or refurbishing, Glass Castle has got you covered.