Perhaps you would like to update the look of your home in Branchburg Township, NJ, or maybe you are planning on building a new one. On the other hand, you may have a commercial building in that area that needs a makeover. In either case, don't overlook the role that glass can play in establishing your décor.
The right type of glass can help you modernize your home or commercial building and improve its energy efficiency. Glass Castle has a number of products that you can choose from along with the expertise to install those products in an efficient and professional manner. Here are some of the items that Glass Castle can help you with:
Windows and Doors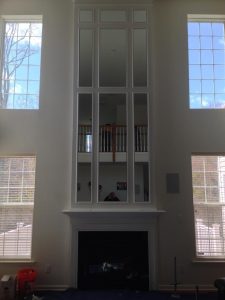 Windows and doors with chipped or cracked glass should be repaired or replaced as soon as possible because the glass could shatter and create a safety hazard. This is especially true for commercial buildings. Even if the glass is in relatively good condition, it may be starting to look foggy or dirty. This is most likely because the glass is leaking, and the vacuum has been lost between the multiple panes. When that is the case, the glass has lost much of its insulating value and is not functioning properly.
Glass Castle can inspect your doors and windows and help you determine whether it would be better to repair or replace them. Although repairing your doors and windows will restore them to their original condition, replacing them could help to modernize your décor.
Custom Mirrors
While mirrors are primarily used in bathrooms and dressing areas for personal grooming, they also have the ability to make a room look larger and brighter. Glass Castle can provide custom mirrors that will fit any space in your home or commercial building. The mirrors can be framed or installed with custom edges, plus they can be tinted or clear.
Mirrors can be installed in a single configuration or grouped in multiple patterns. The experts at Glass Castle will be happy to provide a free consultation and help you determine the best use of mirrors in your home or commercial building.
Custom Shower Doors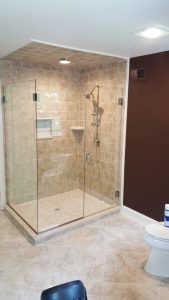 The only shower doors familiar to most people are the ones that are plain and consist of several parts, including various seals to keep the door watertight. Some of those seals may be leaking and need to be repaired. Glass Castle not only has the ability to repair your shower doors, but we can also provide custom shower doors that will modernize the décor of your bath and dressing area. The shower doors can be provided in a variety of styles, including framed and frameless. Additionally, several glass textures are available.
Contact Glass Castle
Contact Glass Castle today for all of your glass needs in Branchburg Township, NJ. We can help you with windows and doors, custom mirrors and custom shower doors. Not only can we customize our products to fit your particular needs, but we can also provide expert installation services at a reasonable cost.