Whether you're updating your present home or constructing a new one in Hunterdon County, New Jersey, the glass you choose can add a great deal to the aesthetics of your residence. Likewise, as a business owner who values the appearance of your property, the choice of glass for your commercial building is no less important. At Glass Castle, we offer glass products and services for both residential and commercial customers in Hunterdon County. From window glass repair and replacement to custom mirrors and shower doors to glass table tops, Glass Castle provides high-quality, beautiful glass that will last for years to come.
Window Glass Repair or Replacement
As the glass in your home or business ages, it may lose its sheen or suffer wear and tear in the form of blemishes, chips or cracks. You need to repair or replace the unsightly glass in order to restore the original beauty. Our professional glass technicians will assess the damage and decide whether the glass can be repaired or must be replaced. Replacing damaged glass can be a dangerous process, so rather than tackling the job yourself, it's best to let our experts undertake the task.
Custom Mirrors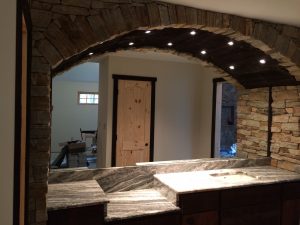 Maybe you're looking for a way to help make a small room look brighter and larger. Consider a custom mirror that will not only expand that room but will also complement the room's décor and serve as a focal point as well. We at Glass Castle will create and install a mirror custom tailored to your own unique specifications.
Glass Shower Doors
A bathroom receives more traffic than any other room in a home, and it can appear small and congested. A shower with glass doors can make a bathroom look larger and roomier. Unlike glass shower doors of the past, our doors are as sturdy as they are elegant. In addition, unlike a fabric shower curtain, glass shower doors can protect your bathroom floor and walls from water damage.
Commercial Glass Services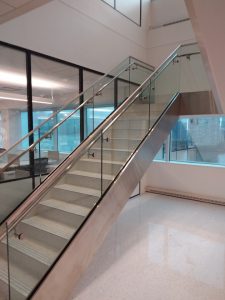 For nearly 30 years, Glass Castle has provided glass services to commercial customers in Hunterdon County . Our quality, affordable work includes new construction, storefront repair and replacement, mirrors, receptionist sliders and other commercial glass. Beginning with the design and ending with installation and maintenance, our experts at Glass Castle will work with you throughout your entire commercial glass project.
Contact Glass Castle for Your Glass Needs
With nearly three decades of providing glass services to both residential and commercial customers, Glass Castle is here to offer you our quality glass products and professional work. Whether you need glass repair or replacement or new custom glass, contact us today for a free estimate.