When you're looking to bring warmth, beauty and elegance to your home or business, there's nothing like glass, whether it's a glass shower enclosure that brightens up your bathroom or a glass storefront that lets customers see what you have to offer and gives you a view to world going by. When designed and installed by dedicated professionals, custom glass creations can allow you to make a personal statement with materials that are easy to maintain and clean. Whether you need glass repairs, want to upgrade your store's appearance, desire to bring more light to your bathroom or have a unique glass creation in mind, Glass Castle can help.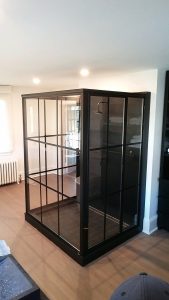 At Glass Castle, we offer comprehensive service to homeowners and businesses across Northern and Central New Jersey and Eastern Pennsylvania, including customers in Somerville, NJ. We offer homeowners and business more than 3/4 of a century of collective experience in custom glass installation and repair. We built our business and our reputation by treating every home or business we service as if it were our own. When you hire us for an installation or repair, our team members will treat your home with the utmost care and respect.
We bring unparalleled experience to businesses and homeowners in Somerville, and throughout Northern and Central New Jersey. In our 30+ years in business, we have installed more than 75,000 glass shower doors for homeowners in New Jersey and Pennsylvania, including framed, semi-frameless and fully frameless shower enclosures. Our experienced glass technicians have the knowledge, skills and experience to repair or replace any type of glass. We can you with the design and implementation of any glass project, including custom glass mirrors, tabletops and furniture. We offer a number of different options for protecting custom glass creations and also provide custom glass tinting.
To discuss your custom glass concepts, to schedule a repair or to ask any questions about custom glass installation, contact us by e-mail or call one of our stores, either in Neshanic Station (908-782-0812) or in Lawrenceville (609-530-1115).
Proven Custom Glass Shower Door Professionals in Somerville, New Jersey
At Glass Castle, we're the only place you'll ever need to go for shower doors and enclosures, whether you want to design a one-of-a-kind shower or plan to use prefabricated glass shower units. Once we've had an opportunity to meet you and get a basic idea of what you want, we'll come to your home, so that we can see where the glass shower will go. We'll take careful measurements and determine where studs, beams, trusses and other structural components are located. We always carry a large inventory of 3/8" and ½" shower doors, with many options for framed, semi-frameless or frameless enclosures, so that we can start your project as soon as possible.
Contact Glass Castle for a Free Estimate
We provide a free estimate for any custom glass project. To schedule an appointment, call us at one of our stores or contact Glass Castle online. We'll arrange to send a technician out to your home, so that we can assess
The location of load-bearing support, so that we can determine the optimal location and orientation of the glass shower door, as well as how much weight the walls will support, and whether additional structural support will be required
The ideal location of shower heads to minimize water on the floor or in the surrounding area
Your bathroom and shower area ventilation to determine if we need to enhance airflow to minimize the risk of moisture and mildew
At Glass Castle, we have in-house designers who can help you create a unique and compelling shower door or enclosure. Don't worry if you don't know exactly what you want—we can help.
Providing Custom Glass Installation and Design Services to Businesses
An attractive glass storefront can pay huge dividends in a short period of time. Whether you're building a new store or renovating an existing one, we can help you visualize and implement a design that catches your customers' eyes. Our experienced designers know what appeals to potential visitors and our skilled technicians can make just about every dream become a reality. We use only the highest quality materials in all our storefront installations, and are committed to closely monitoring expenses, so that we stay within your budget.
Glass Castle—Your Go-To Place for Residential or Commercial Glass in Somerville, New Jersey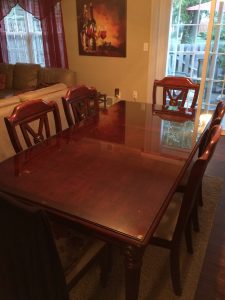 To learn more about the wide range of services we provide at Glass Castle, visit one of our showrooms in Neshanic or Lawrenceville. Our stores are open weekdays from 8 am until 5:30 pm and Saturdays from 8 am until 1 pm. We offer a free consultation and a free estimate to every customer, as well as a price match guarantee—we'll meet or beat any estimate from another glass installation, design and repair company.
To learn more about the wide range of luxury and custom glass products we offer, from shower doors and mirrors to windows, storefronts and door glass, or to inquire about glass repair or replacement services, visit one of our showrooms, or call us at 908-782-0812 in Neshanic Station or at 609-530-1115 in Lawrenceville.