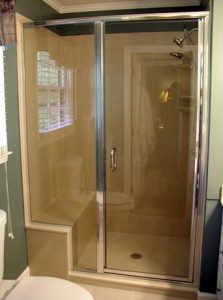 Somerset County is a vibrant community centrally located in NJ. Glass Castle is proud to serve this historic and outstanding community with exceptional glass repair and installation. A professional installation from Glass Castle can add aesthetic appeal, improve energy efficiency and create a comfortable, luxurious space for your business or home. That's why Glass Castle in Somerset New Jersey is your trusted source for all your residential and commercial glass needs. We handle contracts of all sizes from day to day maintenance and repair, to new construction.
With 30 years of excellence and over 25,000 frameless and framed glass shower door installations, our knowledgeable technicians will walk you through the whole process from the initial free consultation and price quote, to ordering and installing the perfect glass for you. We will answer all your questions and make the whole process as simple and expeditious as possible. And we will match any written estimate, guaranteed!
Our Services
Glass Repair and Replacement
With age, glass can become discolored or develop chips and cracks giving your building an unpleasant and neglected look. A broken window can pose a major security risk for your family or business. Not only do burglars view broken or damaged windows as targets, but it can cause a costly reduction in the buildings heating and cooling abilities. Our experienced technicians at Glass Castle have the knowledge to either repair or replace your glass. Call us today to get a free estimate.
Custom Shower Doors
If you are looking to transform your bathroom into a modern and elegant space, Glass Castle carries a wide variety of frameless, semi-frameless and sliding enclosures. Our exclusive Imperial Series design is the highest standard for gorgeous shower doors to give your bathroom a lavish and peaceful aura. We have many styles, textures and finishes to meet your exact preferences and match your existing decor.
Custom Mirrors And Table Tops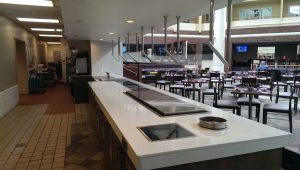 Well placed custom mirrors can visually expand your home, gym or studio. They can add light, drama and design layers to accent your space. Glass Castle in Somerset NJ can design your custom mirrors exactly to your specifications and style. A custom glass table top will highlight any room and add protection to your wood furniture.
Call Glass Castle in Somerset today and let use make your space the most luxurious and comfortable space it can be.