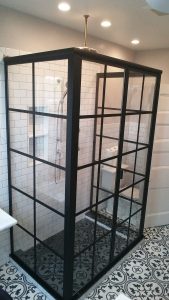 Attractive, tasteful glass can do wonders for the aesthetics of your home or commercial building. When you need custom glass service, you want a professional team who will only provide high-quality products and superior work. Glass Castle offers both residential and commercial customers in West Windsor, New Jersey, a variety of products and services, such as window glass repair and replacement and custom shower doors, mirrors and glass table tops. We not only use top-quality, beautiful glass, but you can be confident our durable glass can withstand everyday use. Our window glass is tough enough to endure the harshest New Jersey weather conditions.
Window Glass Repair and Replacement
As it ages, the glass in your home or business can become discolored, worn, chipped or cracked. This not only diminishes the beauty of the building but can eventually become a safety hazard. Because glass replacement can be a dangerous task for the average person, it's best to only let professionals handle the job. The expert technicians at Glass Castle will assess the damage to your glass and decide whether we should repair or replace it. We understand your glass may be valuable or especially meaningful to you, and we will do our best to preserve it.
Glass Table Tops
Do you have a valuable table that you want to preserve, but the glass top is chipped or broken? With three decades of experience, the professional team at Glass Castle is dedicated to creating a custom glass table top that you can enjoy for many more years. You want your table top to be both functional and elegant, so we consider both practicality and aesthetics when we craft a unique piece of work for you.
Custom Mirrors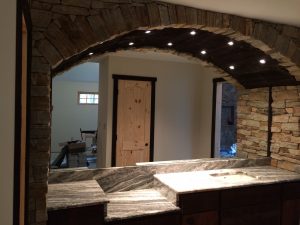 A custom mirror can add excitement to any room, especially one that's small. You'll be amazed at how much brighter and larger your room will appear once you've installed a custom mirror. Glass Castle offers a variety of mirror designs from which you can select to enhance your bathroom, bedroom or any other room.
Custom Shower Doors
The shower is an important feature of a contemporary bathroom. Much like a mirror can make a room appear larger, glass shower doors can make a small bathroom look larger. Today's shower door glass is exceptionally durable, so there's no need to worry about it ever breaking. Whether you're remodeling your existing bathroom or constructing a new one, you can choose from any of our frameless, semi-frameless or sliding enclosure glass shower doors.
Quality glass adds a great deal to the appearance and value of your home or business; conversely, damaged, unsightly glass lessens the value of your property. Whether you need your glass repaired or replaced or just want to add elegant custom mirrors or install a new glass-walled shower in your bathroom, contact our helpful team at Glass Castle today for a free estimate.